Boot Safety Standards
ASTM
Class 75 (I) footwear for men shall demonstrate a minimum interior height clearance of (75 ft-lbf). Applies to both steel and composite protective caps.

Class 75 footwear for women shall demonstrate a minimum interior height clearance and 11.9 mm (0.468 in.) during impact exposure of 101.7 J (75 ft-lbf). Applies to both steel and composite protective caps. CSA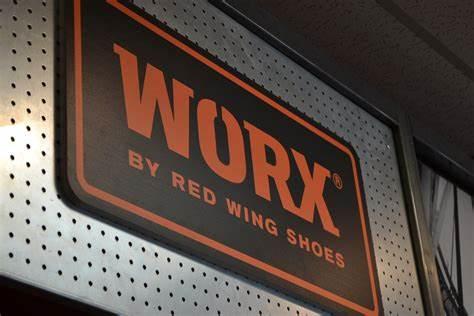 Grade 1
Footwear for men and women must withstand an impact energy of 125 joules (the equivalent of a 50 lb. object dropped at a height of 22 inches) with no cracking through the thickness of the cap wall. Samples must be conditioned and tested at both 70 and 0 degrees Fahrenheit. The minimum interior height clearance varies according to shoe size (ranging from 10.7 mm for a woman's size 3 to 14.2 mm for a man's size 14). Protective toecaps must show no signs of corrosion when exposed to a 5% salt solution for 24 hours.
EN
Safety footwear must be tested in accordance with EN ISO 20344:2004. After an impact energy of 200 joules is delivered, the clearance under the toe cap shall be the following:
Size 7-8 14.0 mm
Size 8.5-10 14.5 mm
Size 10.5+ 15.0 mm
ELECTRIC SHOCK RESISTANCE REQUIREMENT
ASTM
Electric Shock Resistant (EH) footwear is built into both safety toe styles (that meet the Class 75 requirements for impact and compression resistance) and styles that are non-safety toe (soft toe). Must withstand the application of 14,000 volts at 60 Hz for 1 minute with no current flow or leakage in excess of 3.0 milliamperes under dry conditions.
CSA
Electric Shock Resistant (ESR) footwear must also meet the Grade 1 requirement for impact resistant footwear. ESR footwear must withstand a test potential of 18,000 volts at 60Hz for 1 minute without disruptive discharge to ground. Under dry conditions, the leakage current shall not exceed 1 milliamperes. Footwear is labeled with an orange omega on a white rectangle.
EN
Electrical Insulation is determined according to the method described in EN 50321:1999. Footwear must comply with electrical class O or OO. SINGAPORE Tested in accordance with SS 513 : Part 2 : 2005
Singapore
test methods and requirements are identical to the EN Standard.